Meet Mary Alice Winchell: Writer, Teacher, and Artist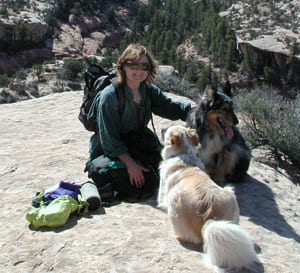 I have been a Hatha Yoga, Breathing and Stress Management Consultant for over 30 years, as well as being an artist, writer and producer. I have taught countless groups of people from the Chicago Cubs to heroin addicts in a penitentiary, corporate executives to war veterans, children to seniors. And always, I am in awe of Breathwork and how amazing and resilient human beings can be.
Keep Breathin' and One Breath at a Time are my gratitude offerings to you. I try to weave ancient wisdom, intuition, science and humor into a delicious exploration of YOUR LIFEFORCE. It is thrilling to witness people comprehend their own breath. I live for it!
A graduate of the University of New Mexico and the Yoga Institute of New Mexico, my real education comes from the University of Students. They are the true source of my learning and inspiration. I thank them.
Accidental tourist best describes my art career. I am self-taught. First it was making gifts for family and friends, and soon I was showing in galleries. Art is my river, my freedom, my plenty, my wild. Being an artist is high play.
How fortunate I am to live in the high desert of New Mexico, walking my dogs up canyons, along rivers, down arroyos…passing ancient rock art for inspiration, saying my breath prayers to the Breathmaker. Both art work and breath work are infinite in their expression, and I am very certain that as long as I am able, I will continue to practice both crafts. My philosophy ... Keep breathin'!